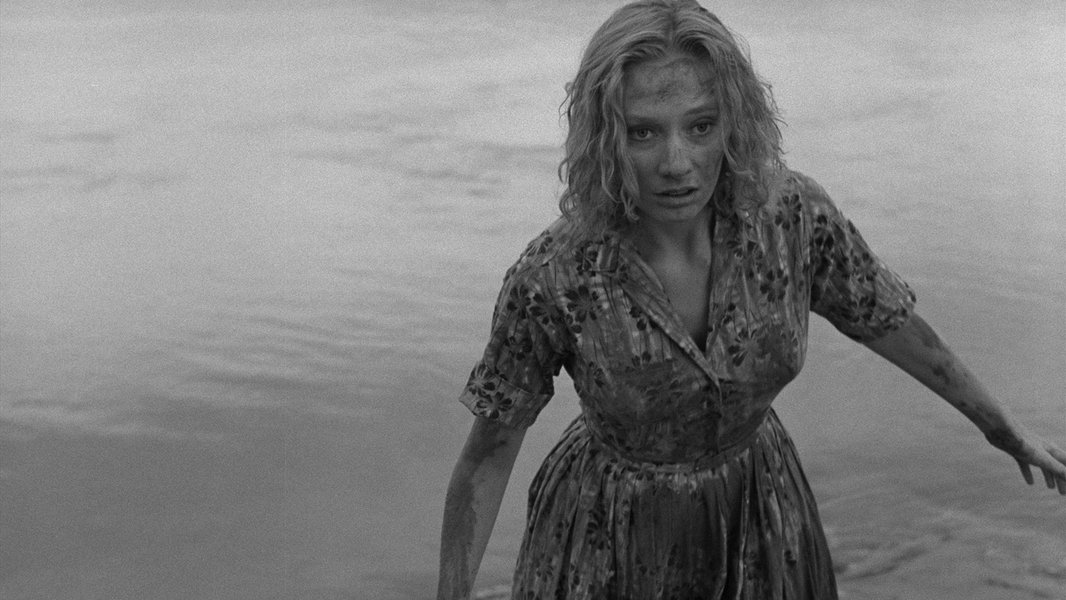 Carnival of Souls
Carnival of Souls is a 1962 Horror Mystery film released on 2nd November; Herk Harvey directed the film which stars Art Ellison, Sidney Berger, and Larry Sneegas. It was later remade/rebooted as Carnival of Souls in 1998.
86%
7.1
Mary Henry ends up the sole survivor of a fatal car accident through mysterious circumstances. Trying to put the incident behind her, she moves to Utah and takes a job as a church organist. But her fresh start is interrupted by visions of a fiendish man. As the visions begin to occur more frequently, Mary finds herself drawn to the deserted carnival on the outskirts of town. The strangely alluring carnival may hold the secret to her tragic past.
If you started watching this film now, it would finish at approximately 6:53pm.
Watch Carnival of Souls (1962) online
Production Companies
Harcourt Productions
Centron Corporation
Connected Films
Carnival of Souls

Stats
Cast Age
Estimated Ages At Time of Filming
9%

20-29
9%

30-39
4%

40-49
4%

50-59
4%

60-69
70%

Unknown
Cast Genders
Who Is Most Represented
48%

Female
52%

Male
Good/Bad Characters
More Heroes of Villains?
100%

Unknown
Character Types
What Characters Feature
100%

Unknown
When was Carnival of Souls released?
Carnival of Souls was released on Friday November 2nd, 1962.
How much did Carnival of Souls cost to make?
The budget was $30,000.
Is Carnival of Souls on Netflix?
No, Carnival of Souls is not currently available on Netflix in the United States
Is Carnival of Souls on Amazon Prime?
Yes, Carnival of Souls is currently available on Amazon Prime in the United States
Is Carnival of Souls on Disney Plus?
No, Carnival of Souls is not currently available on Disney+ in the United States