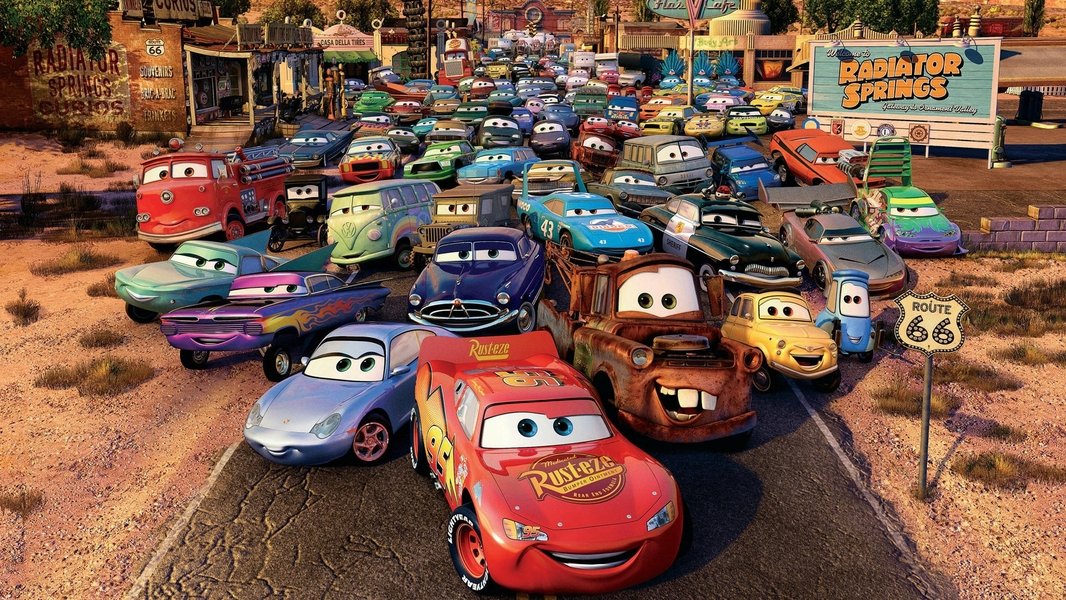 Cars
Cars is a 2006 Adventure Animation film released on 8th June; John Lasseter directed the film which stars Paul Newman, Tom Hanks, and Billy Crystal. A sequel, Cars 2, was released in 2011. The film was a box office success, earning a profit of $341,983,149 on its budget.
73
74%
7.1
Lightning McQueen, a hotshot rookie race car driven to succeed, discovers that life is about the journey, not the finish line, when he finds himself unexpectedly detoured in the sleepy Route 66 town of Radiator Springs. On route across the country to the big Piston Cup Championship in California to compete against two seasoned pros, McQueen gets to know the town's offbeat characters.
If you started watching this film now, it would finish at approximately 3:51am.
Production Companies
Pixar
Connected Films
Cars

Stats
Cast Age
Estimated Ages At Time of Filming
2%

20-29
8%

30-39
19%

40-49
21%

50-59
7%

60-69
3%

70-79
1%

80-89
38%

Unknown
Cast Genders
Who Is Most Represented
20%

Female
80%

Male
Good/Bad Characters
More Heroes of Villains?
100%

Unknown
Character Types
What Characters Feature
1%

Car
99%

Unknown
When was Cars released?
Cars was released on Thursday June 8th, 2006.
How much did Cars cost to make?
The budget was $120,000,000.
How much money did Cars make?
The worldwide revenue was $461,983,149.
Is Cars on Netflix?
No, Cars is not currently available on Netflix in the United States
Is Cars on Amazon Prime?
No, Cars is not currently available on Amazon Prime in the United States
Is Cars on Disney Plus?
Yes, Cars is currently available on Disney+ in the United States