Clockers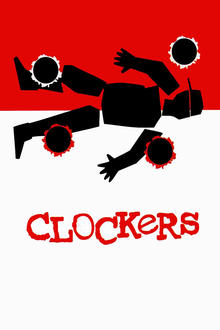 Clockers is a 1995 Crime Drama film released on 15th September; Spike Lee directed the film which stars Harvey Keitel, John Turturro, and Keith David. The film was a box office failure, making a loss of $11,928,482 on its budget.
71
72%
6.9
Strike is a young city drug pusher under the tutelage of drug lord Rodney Little. When a night manager at a fast-food restaurant is found with four bullets in his body, Strike's older brother turns himself in as the killer. Det. Rocco Klein doesn't buy the story, however, setting out to find the truth, and it seems that all the fingers point toward Strike & Rodney.
If you started watching this film now, it would finish at approximately 5:59pm.
Production Companies
40 Acres and a Mule Filmworks
Clockers

Stats
Cast Age
Estimated Ages At Time of Filming
1%

13-19
12%

20-29
17%

30-39
5%

40-49
3%

50-59
3%

60-69
1%

70-79
59%

Unknown
Cast Genders
Who Is Most Represented
21%

Female
79%

Male
Good/Bad Characters
More Heroes of Villains?
100%

Unknown
Character Types
What Characters Feature
100%

Unknown
When was Clockers released?
Clockers was released on Friday September 15th, 1995.
How much did Clockers cost to make?
The budget was $25,000,000.
How much money did Clockers make?
The worldwide revenue was $13,071,518.
Is Clockers on Netflix?
No, Clockers is not currently available on Netflix in the United States
Is Clockers on Amazon Prime?
No, Clockers is not currently available on Amazon Prime in the United States
Is Clockers on Disney Plus?
No, Clockers is not currently available on Disney+ in the United States