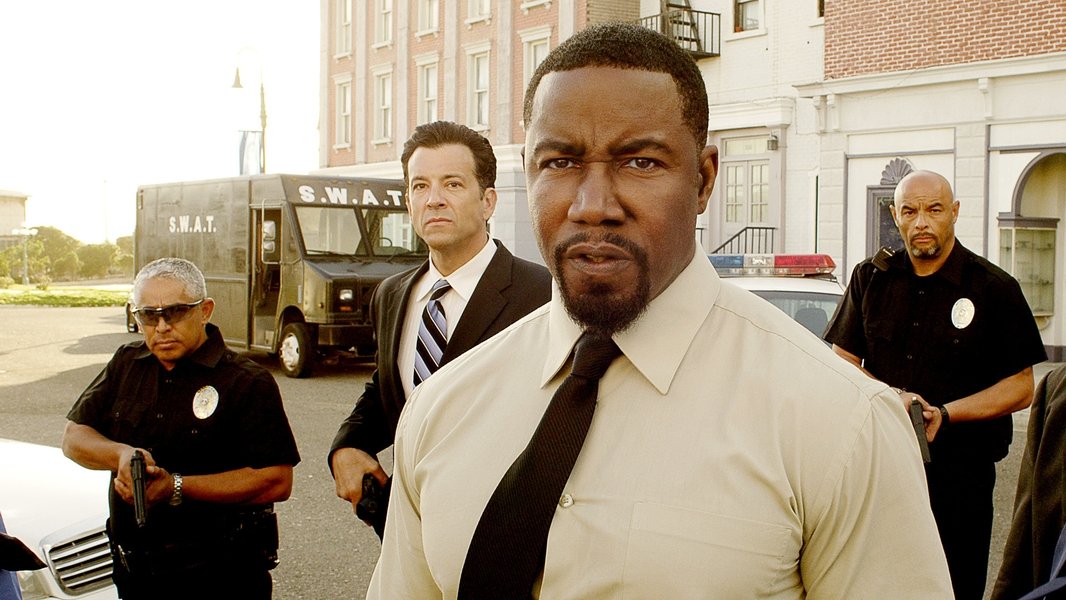 Cops and Robbers
Cops and Robbers is a 2017 Crime Action film released on 12th December; Scott Windhauser directed the film which stars Tom Berenger, Michael Jai White, and Patrick Kilpatrick.
3.8
A police hostage negotiator plays a dangerous game of cat and mouse with a cornered bank robber who is hell bent on getting out of the bank and humiliating his brother, the police hostage negotiator, in the process.
If you started watching this film now, it would finish at approximately 3:31am.
Watch Cops and Robbers (2017) online
Updated: 29th Nov 2023, 3:12pm
Sorry, it doesn't look like there are any streaming options in your region currently, but you might find it on Amazon to rent or buy.
Production Companies
Parkside Pictures
Badhouse Studios Mexico
Cops and Robbers

Stats
Cast Age
Estimated Ages At Time of Filming
3%

13-19
3%

20-29
10%

30-39
21%

40-49
10%

60-69
52%

Unknown
Cast Genders
Who Is Most Represented
24%

Female
76%

Male
Good/Bad Characters
More Heroes of Villains?
100%

Unknown
Character Types
What Characters Feature
100%

Unknown
When was Cops and Robbers released?
Cops and Robbers was released on Tuesday December 12th, 2017.
How much did Cops and Robbers cost to make?
The budget was $5,500,000.
How much money did Cops and Robbers make?
The worldwide revenue was $5,500,000.