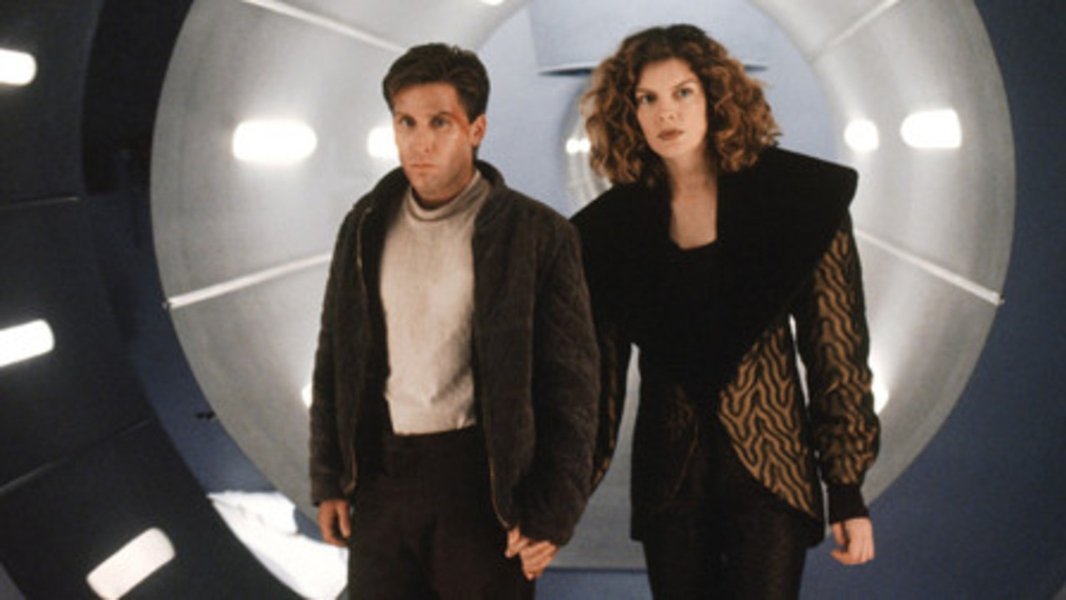 Freejack
Freejack is a 1992 Dystopic Sci-Fi film released on 17th January; Geoff Murphy directed the film which stars Emilio Estevez, Rene Russo, and Jonathan Banks. The film was a box office failure, making a loss of $12,870,974 on its budget.
5.0
34
22%
5.4
Time-traveling bounty hunters find a doomed race-car driver in the past and bring him to 2009 New York, where his mind will be replaced with that of a terminally ill billionaire.
If you started watching this film now, it would finish at approximately 1:25pm.
Production Companies
Freejack

Content Advisories
Freejack

Stats
Cast Age
Estimated Ages At Time of Filming
2%

0-12
4%

20-29
17%

30-39
12%

40-49
10%

50-59
56%

Unknown
Cast Genders
Who Is Most Represented
13%

Female
87%

Male
Good/Bad Characters
More Heroes of Villains?
100%

Unknown
Character Types
What Characters Feature
100%

Unknown
When was Freejack released?
Freejack was released on Friday January 17th, 1992.
Who plays the lead role(s) in Freejack?
The lead role is played by Emilio Estevez.
How much did Freejack cost to make?
The budget was $30,000,000.
How much money did Freejack make?
The worldwide revenue was $17,129,026.
Is Freejack on Netflix?
No, Freejack is not currently available on Netflix in the United States
Is Freejack on Amazon Prime?
No, Freejack is not currently available on Amazon Prime in the United States
Is Freejack on Disney Plus?
No, Freejack is not currently available on Disney+ in the United States