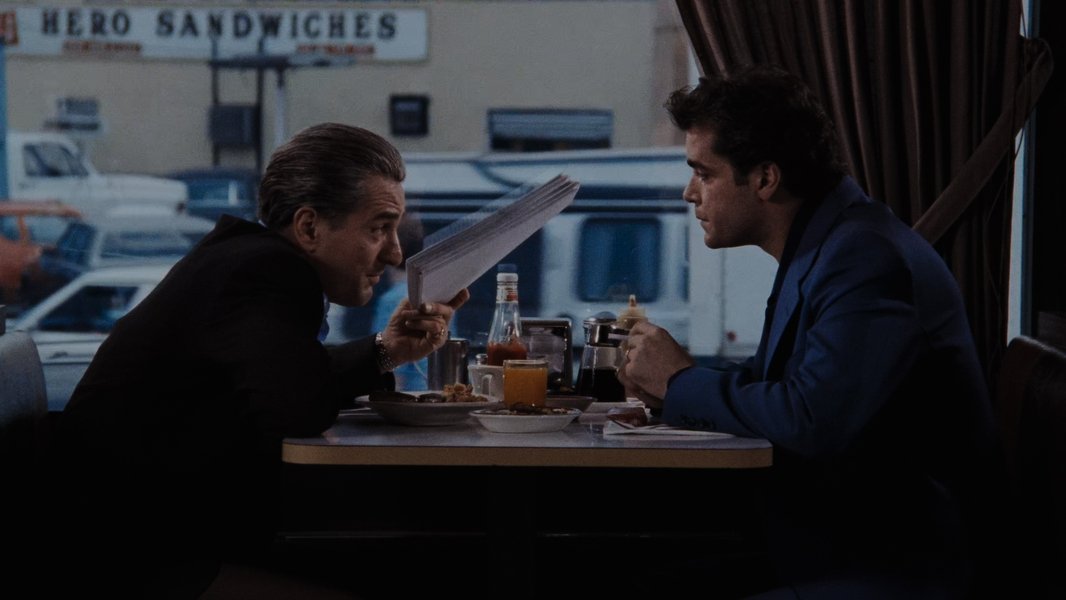 Goodfellas
Goodfellas is a 1990 BAFTA winning Biography Crime film released on 12th September; Martin Scorsese directed the film which stars Ray Liotta, Joe Pesci, and Lorraine Bracco. The film is based on a true story. The film was a box office success, earning a profit of $21,835,000 on its budget.
9.5
90
96%
8.7
The story of Henry Hill and his life in the mob, covering his relationship with his wife Karen Hill and his mob partners Jimmy Conway and Tommy DeVito in the Italian-American crime syndicate.
If you started watching this film now, it would finish at approximately 5:06pm.
Watch Goodfellas (1990) online
Updated: 9th Nov 2023, 5:06pm
sub
sub
sub
Production Companies
Goodfellas

Content Advisories
Goodfellas

Stats
Cast Age
Estimated Ages At Time of Filming
17%

20-29
12%

30-39
24%

40-49
17%

50-59
5%

70-79
2%

80-89
22%

Unknown
Cast Genders
Who Is Most Represented
27%

Female
73%

Male
Good/Bad Characters
More Heroes of Villains?
7%

Bad
93%

Unknown
Character Types
What Characters Feature
7%

Mobster
93%

Unknown
When was Goodfellas released?
Goodfellas was released on Wednesday September 12th, 1990.
Is Goodfellas Based on a True Story?
Yes, the film is based on a true story. However, it is very common in these kinds of films for scenes, characters or situations to be changed or fictionalised for dramatic effect. Even when that is the case, the overall story and main characters are based on non-fictional people and events.
Who plays the lead role(s) in Goodfellas?
The lead role is played by Ray Liotta in the role of Henry Hill.
How much did Goodfellas cost to make?
The budget was $25,000,000.
How much money did Goodfellas make?
The worldwide revenue was $46,835,000.
Is Goodfellas on Netflix?
No, Goodfellas is not currently available on Netflix in the United States
Is Goodfellas on Amazon Prime?
No, Goodfellas is not currently available on Amazon Prime in the United States
Is Goodfellas on Disney Plus?
No, Goodfellas is not currently available on Disney+ in the United States