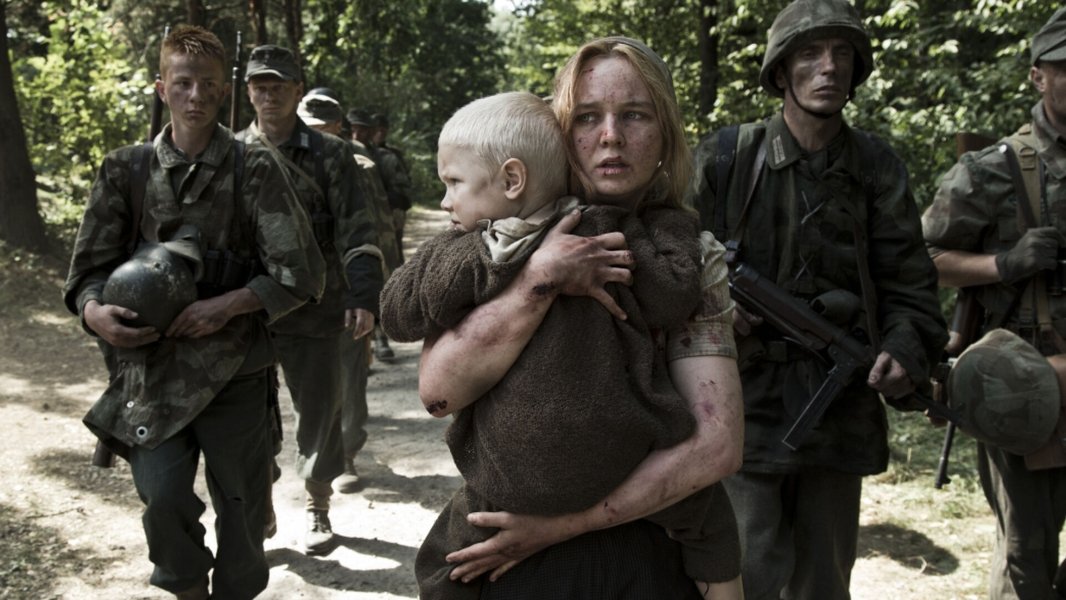 Hatred
Hatred is a 2016 Historic Drama film released on 7th October; Wojciech Smarzowski directed the film which stars Lech Dyblik, Jacek Braciak, and Janusz Chabior.
7.5
Summer of 1939. Zosia is a young Polish girl who is deeply in love with Ukrainian Petro. Their great love will be put to the test when her father decides to marry her to a wealthy widower Skiba. Right after wedding she is left alone because her husband is drafted to the Polish army for the war with Germany. Meanwhile, tensions grow due to Jews, Poles, and Ukrainians living side by side.
If you started watching this film now, it would finish at approximately 7:54pm.
Production Companies
Canal+ Polska
TVP
PISF
Narodowe Centrum Kultury
Odra Film
Narodowy Instytut Audiowizualny
Film It
Andrzej Łudziński Productions
Bemar
Hatred

Stats
Cast Age
Estimated Ages At Time of Filming
7%

20-29
4%

30-39
21%

40-49
14%

50-59
4%

70-79
50%

Unknown
Cast Genders
Who Is Most Represented
50%

Female
50%

Male
Good/Bad Characters
More Heroes of Villains?
100%

Unknown
Character Types
What Characters Feature
100%

Unknown
When was Hatred released?
Hatred was released on Friday October 7th, 2016.
Is Hatred on Netflix?
No, Hatred is not currently available on Netflix in the United States
Is Hatred on Amazon Prime?
No, Hatred is not currently available on Amazon Prime in the United States
Is Hatred on Disney Plus?
No, Hatred is not currently available on Disney+ in the United States