As the harsh winter sets in, the people of Ukraine, under the inhumane bombardment of Vladimir Putin and his forces who callously strike Ukraine's citizens and infrastructure, are struggling to stay warm and alive in sub-zero temperatures. Please consider helping them with a donation to the Red Cross who will provide humanatarian aid. #standwithukraine
Donate to RedCross.org.ua
In Sickness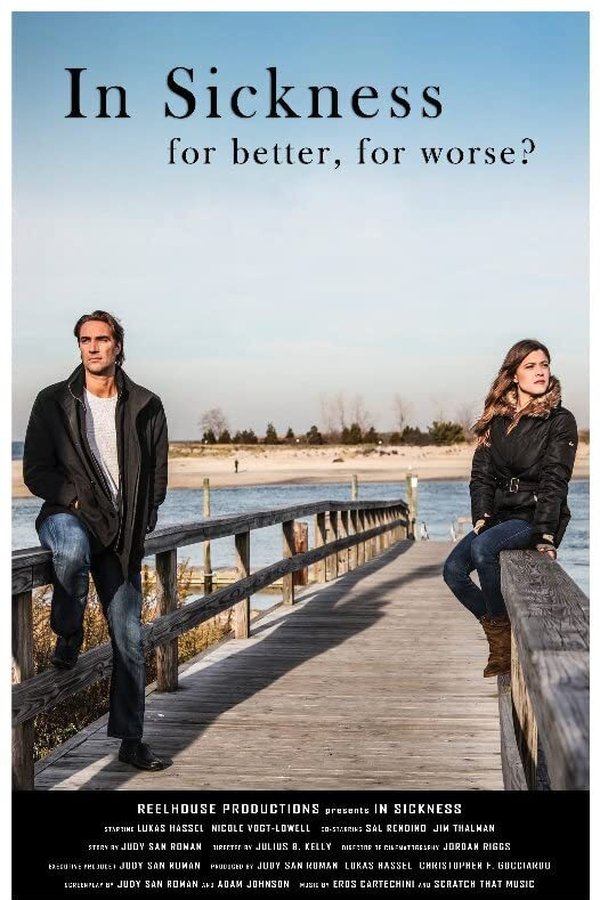 Keyboard Shortcuts
Watching This Now
Just Finished Watching This
Add This To

My Watch List
Login
or
Register
to start tracking how many of these films you've seen!
In Sickness is a 2020 Drama Thriller film released on 29th December; directed the film which is yet to decide its cast.
After you take your vows, what happens when the future is nothing like you envisioned? As a man spirals deeper and deeper into his mental illness, his young wife is forced to question whether love really is enough.
If you started watching this film now, it would finish at approximately 1:42am.
Cast
Ratings
7.8/10
Where to Watch
Updated: 24th Jan 2023, 10:49pm
Sorry, it doesn't look like this film has any streaming options in your region currently.