As the harsh winter sets in, the people of Ukraine, under the inhumane bombardment of Vladimir Putin and his forces who callously strike Ukraine's citizens and infrastructure, are struggling to stay warm and alive in sub-zero temperatures. Please consider helping them with a donation to the Red Cross who will provide humanatarian aid. #standwithukraine
Donate to RedCross.org.ua
Lake Bodom
Also Known As: Bodom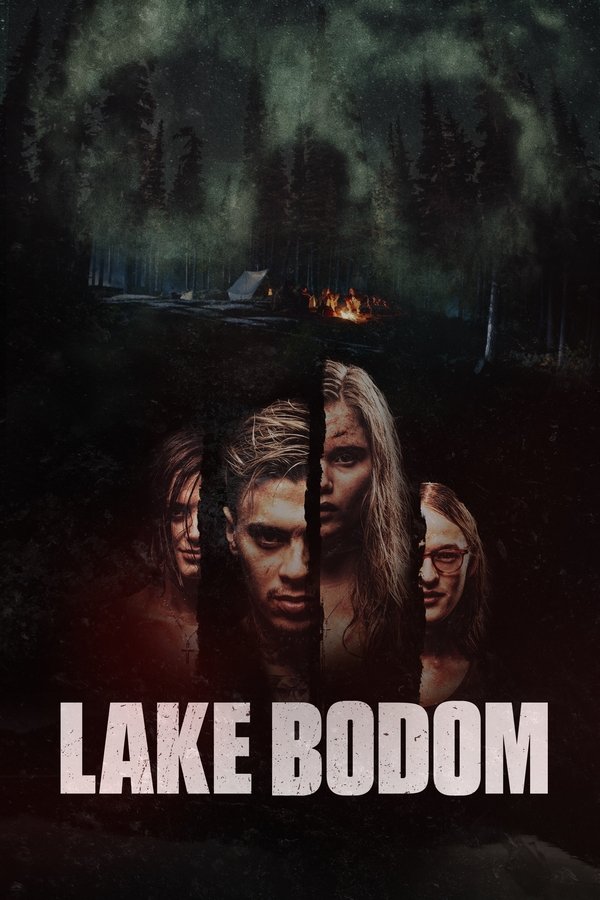 Keyboard Shortcuts
Watching This Now
Just Finished Watching This
Add This To

My Watch List
Login
or
Register
to start tracking how many of these films you've seen!
Lake Bodom is a 2016 Horror Backwoods Horror film released on 19th August; Taneli Mustonen directed the film which stars Nelly Hirst-Gee, Mimosa Willamo and Mikael Gabriel.
Every camper's worst nightmare came true at Lake Bodom in 1960 when four teenagers were stabbed to death while sleeping in their tent. As the years passed and the case grew cold, the unsolved mystery turned into an urban legend, a creepy campfire story passed from generation to generation. Now, a group of teenagers arrives at the same campsite, hoping to solve the murder by reconstructing it minute by minute. As night falls, it turns out that not all of them are there to play. Tonight… it's girls against boys. Let the killing games begin.
If you started watching this film now, it would finish at approximately 8:10am.
Cast
Ratings
90%
5.2/10
Where to Watch
Updated: 21st Jan 2023, 8:03pm
Sorry, it doesn't look like this film has any streaming options in your region currently.
Cast Age
Estimated Ages At Time of Filming
25%

20-29
8%

30-39
8%

40-49
17%

50-59
42%

Unknown
Cast Genders
Who Is Most Represented
17%

Female
42%

Male
42%

Unknown
Good/Bad Characters
More Heroes of Villains?
100%

Unknown
Character Types
What Characters Feature
100%

Unknown