Megalopolis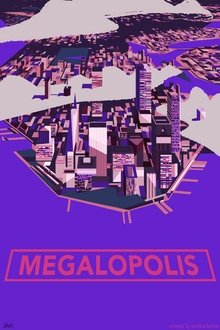 Megalopolis is a Drama Sci-Fi film with an unknown release date; Francis Ford Coppola will direct the film which stars Dustin Hoffman, Forest Whitaker, and Laurence Fishburne.
An architect wants to rebuild New York City as a utopia following a devastating disaster.
Production Companies
Megalopolis

Stats
Cast Age
Estimated Ages At Time of Filming
100%

Unknown
Cast Genders
Who Is Most Represented
43%

Female
57%

Male
Good/Bad Characters
More Heroes of Villains?
100%

Unknown
Character Types
What Characters Feature
100%

Unknown
When will Megalopolis be released?
At the moment it is unknown when the film will be released. It is currently in post-production.
How much did Megalopolis cost to make?
The budget was $120,000,000.