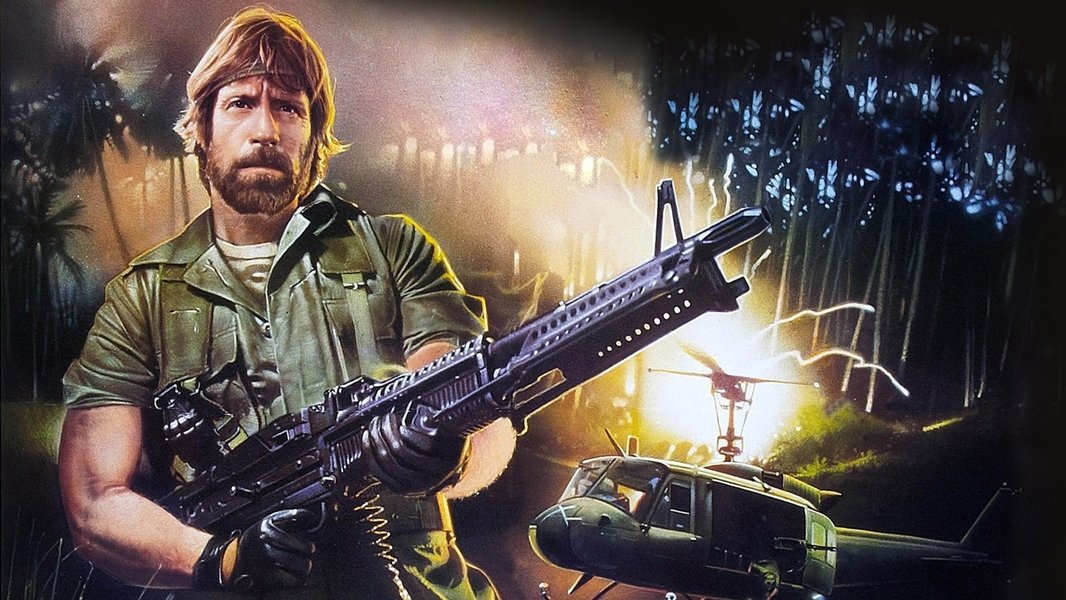 Missing in Action
Missing in Action is a 1984 Action Adventure film released on 16th November; Joseph Zito directed the film which stars Chuck Norris, M. Emmet Walsh, and Joonee Gamboa. A sequel, Missing in Action 2: The Beginning, was released in 1985. The film was a box office success, earning a profit of $21,312,411 on its budget.
5.5
43
20%
5.5
American servicemen are still being held captive in Vietnam and it's up to one man to bring them home in this blistering, fast-paced action/adventure starring martial arts superstar Chuck Norris.Following a daring escape from a Vietnamese POW camp, Special Forces Colonel James Braddock (Norris) is on a mission to locate and save remaining MIAs.
If you started watching this film now, it would finish at approximately 4:38pm.
Watch Missing in Action (1984) online
Updated: 13th Nov 2023, 11:08am
ads
sub
Production Companies
Connected Films
Missing in Action

Content Advisories
Missing in Action

Stats
Cast Age
Estimated Ages At Time of Filming
8%

20-29
8%

30-39
12%

40-49
8%

50-59
64%

Unknown
Cast Genders
Who Is Most Represented
36%

Female
64%

Male
Good/Bad Characters
More Heroes of Villains?
100%

Unknown
Character Types
What Characters Feature
100%

Unknown
When was Missing in Action released?
Missing in Action was released on Friday November 16th, 1984.
Who plays the lead role(s) in Missing in Action?
The lead role is played by Chuck Norris.
How much did Missing in Action cost to make?
The budget was $1,500,000.
How much money did Missing in Action make?
The worldwide revenue was $22,812,411.
Is Missing in Action on Netflix?
No, Missing in Action is not currently available on Netflix in the United States
Is Missing in Action on Amazon Prime?
Yes, Missing in Action is currently available on Amazon Prime in the United States
Is Missing in Action on Disney Plus?
No, Missing in Action is not currently available on Disney+ in the United States