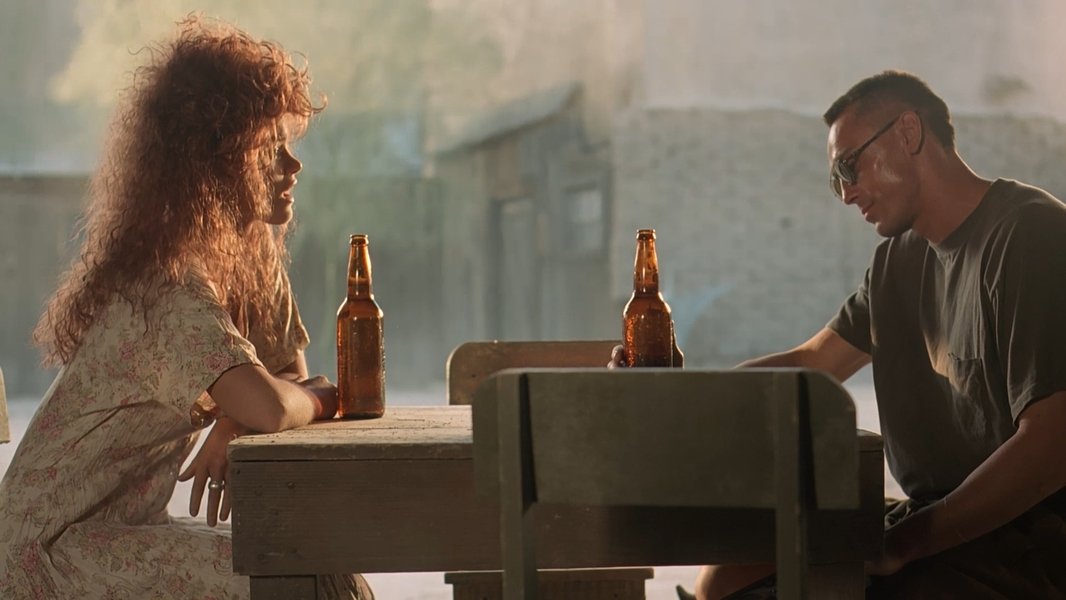 Nemesis
Nemesis is a 1992 Action Sci-Fi film released on 26th December; Albert Pyun directed the film which stars Thomas Jane, Brion James, and Jackie Earle Haley. The film is a sequel to the 1989 film Cyborg and got it's own sequel, Knights, in 1993.
5.0
60%
5.3
Alex, a burned out LA cyborg cop, is forced by commissioner Farnsworth to find his former cyborg partner and lover Jared who's about to deliver sensitive data to cyborg terrorists who wish to wage war against humans. Is he being played?
If you started watching this film now, it would finish at approximately 1:56pm.
Production Companies
Imperial Entertainment
Scanbox Entertainment
Shah/Jensen
Connected Films
Nemesis

Stats
Cast Age
Estimated Ages At Time of Filming
29%

20-29
29%

30-39
35%

40-49
6%

Unknown
Cast Genders
Who Is Most Represented
29%

Female
71%

Male
Good/Bad Characters
More Heroes of Villains?
100%

Unknown
Character Types
What Characters Feature
100%

Unknown
When was Nemesis released?
Nemesis was released on Saturday December 26th, 1992.
How much money did Nemesis make?
The worldwide revenue was $2,001,124.
Is Nemesis on Netflix?
No, Nemesis is not currently available on Netflix in the United States
Is Nemesis on Amazon Prime?
No, Nemesis is not currently available on Amazon Prime in the United States
Is Nemesis on Disney Plus?
No, Nemesis is not currently available on Disney+ in the United States