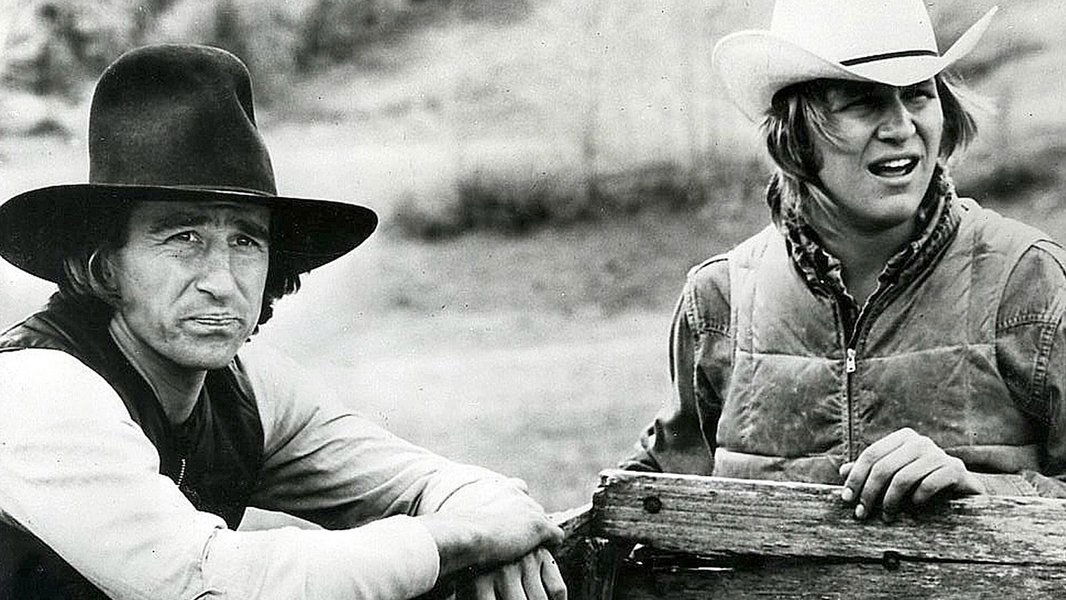 Rancho Deluxe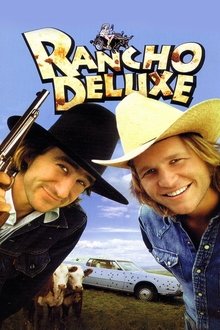 Rancho Deluxe is a 1975 Comedy film released on 14th March; Frank Perry directed the film which stars Jeff Bridges, Harry Dean Stanton, and Joe Spinell.
70%
6.3
Jack McKee and Cecil Colson are two bumbling drifters who make a living by rustling cattle from other peoples herds in the wilds of Montana. Jack is from a wealthy background but left his parents as he resented their posh lives, and Cecil is a Native American half-breed seeking his own path in life away from his father. Both hustle and rustle their way in the world by targeting cattle owned by wealthy ranch owner John Brown. Frustrated that someone is killing his cattle, John hires a pair of ranch hands Burt and Curt to find the rustlers. When Brown realizes he cannot trust his two inept ranch hands, he turns to the grizzled former rustler Henry Beige to find the cattle thieves, while Jack and Cecil are always one step ahead of them, not realizing that their luck will eventually run out sometime.
If you started watching this film now, it would finish at approximately 4:13am.
Watch Rancho Deluxe (1975) online
Updated: 6th Nov 2023, 12:04pm
ads
ads
Production Companies
Elliott Kastner Productions
Rancho Deluxe

Stats
Cast Age
Estimated Ages At Time of Filming
11%

20-29
18%

30-39
7%

40-49
11%

50-59
54%

Unknown
Cast Genders
Who Is Most Represented
29%

Female
71%

Male
Good/Bad Characters
More Heroes of Villains?
100%

Unknown
Character Types
What Characters Feature
100%

Unknown
When was Rancho Deluxe released?
Rancho Deluxe was released on Friday March 14th, 1975.
Is Rancho Deluxe on Netflix?
No, Rancho Deluxe is not currently available on Netflix in the United States
Is Rancho Deluxe on Amazon Prime?
No, Rancho Deluxe is not currently available on Amazon Prime in the United States
Is Rancho Deluxe on Disney Plus?
No, Rancho Deluxe is not currently available on Disney+ in the United States