As the harsh winter sets in, the people of Ukraine, under the inhumane bombardment of Vladimir Putin and his forces who callously strike Ukraine's citizens and infrastructure, are struggling to stay warm and alive in sub-zero temperatures. Please consider helping them with a donation to the Red Cross who will provide humanatarian aid. #standwithukraine
Donate to RedCross.org.ua
Scanners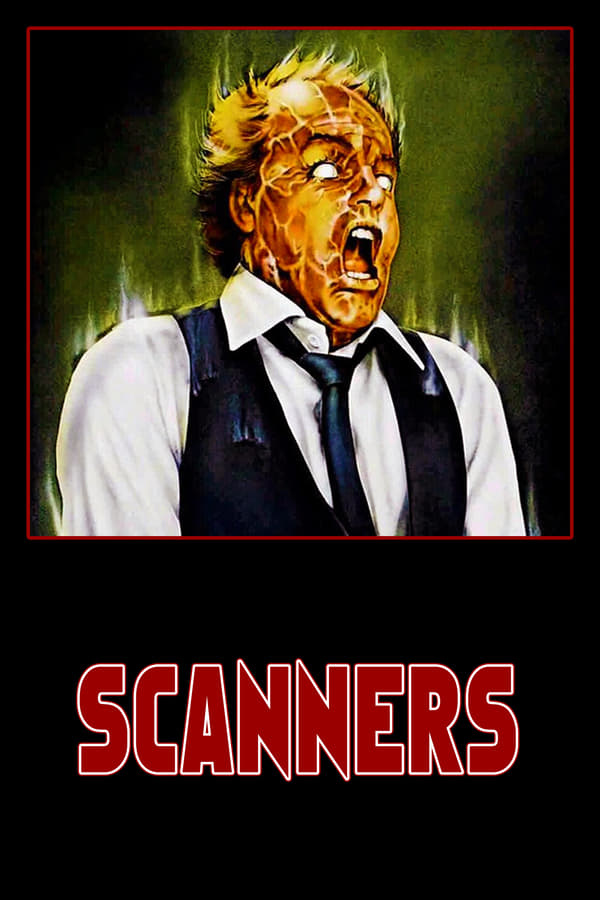 Keyboard Shortcuts
Watching This Now
Just Finished Watching This
Add This To

My Watch List
Login
or
Register
to start tracking how many of these films you've seen!
Scanners is a 1981 Horror Sci-Fi film released on 14th January; David Cronenberg directed the film which stars Michael Ironside, William Hope and John Brasington. The film was a box office success, earning a profit of $10,125,876 on its budget.
After a man with extraordinary—and frighteningly destructive—telepathic abilities is nabbed by agents from a mysterious rogue corporation, he discovers he is far from the only possessor of such strange powers, and that some of the other "scanners" have their minds set on world domination, while others are trying to stop them.
If you started watching this film now, it would finish at approximately 3:11am.
Cast
Most Often Described As
5/10
60/100
70%
6.8/10
Where to Watch
Updated: 5th Feb 2023, 10:55pm
Sorry, it doesn't look like this film has any streaming options in your region currently.
Cast Age
Estimated Ages At Time of Filming
4%

20-29
13%

30-39
4%

40-49
4%

50-59
2%

70-79
72%

Unknown
Cast Genders
Who Is Most Represented
13%

Female
87%

Male
Good/Bad Characters
More Heroes of Villains?
100%

Unknown
Character Types
What Characters Feature
100%

Unknown