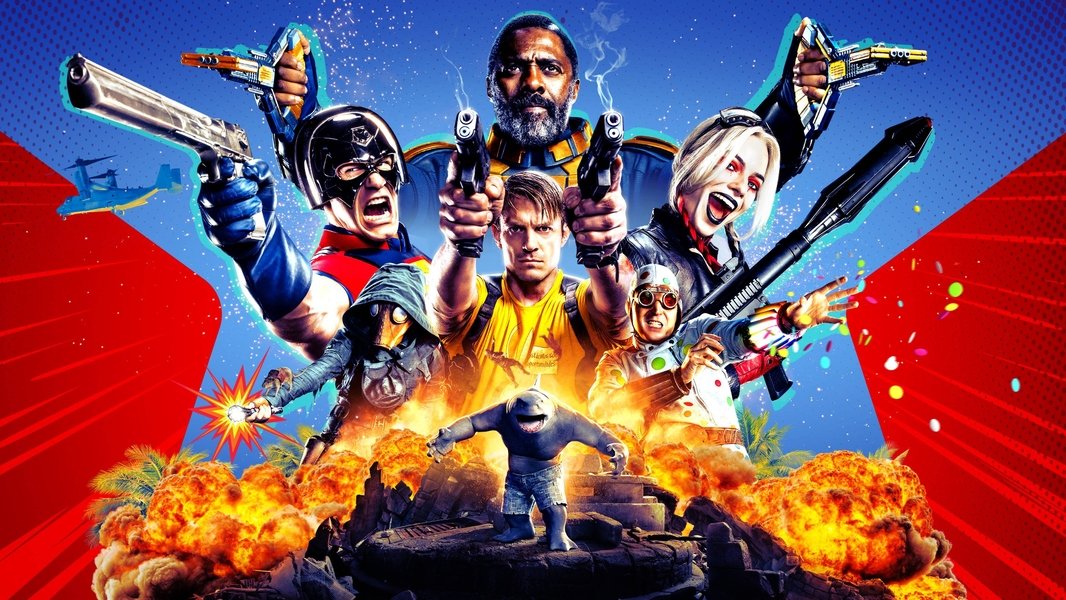 The Suicide Squad
The Suicide Squad is a 2021 Action Adventure film released on 6th August; James Gunn directed the film which stars Margot Robbie, Idris Elba, and Daniela Melchior. The film is a sequel to the 2016 film Suicide Squad. The film was a box office failure, making a loss of $17,582,575 on its budget.
6.0
72
7.2
Supervillains Harley Quinn, Bloodsport, Peacemaker and a collection of nutty cons at Belle Reve prison join the super-secret, super-shady Task Force X as they are dropped off at the remote, enemy-infused island of Corto Maltese.
If you started watching this film now, it would finish at approximately 3:33am.
Production Companies
Connected Films
The Suicide Squad

Content Advisories
The Suicide Squad

Stats
Cast Age
Estimated Ages At Time of Filming
1%

0-12
1%

13-19
3%

20-29
11%

30-39
11%

40-49
9%

50-59
3%

60-69
3%

70-79
59%

Unknown
Cast Genders
Who Is Most Represented
3%

Animal
37%

Female
61%

Male
Good/Bad Characters
More Heroes of Villains?
3%

Neutral
97%

Unknown
Character Types
What Characters Feature
1%

Criminal
1%

Mercenary
1%

Thief
1%

Antihero
95%

Unknown
When was The Suicide Squad released?
The Suicide Squad was released on Friday August 6th, 2021.
How much did The Suicide Squad cost to make?
The budget was $185,000,000.
How much money did The Suicide Squad make?
The worldwide revenue was $167,417,425.
Is The Suicide Squad on Netflix?
No, The Suicide Squad is not currently available on Netflix in the United States
Is The Suicide Squad on Amazon Prime?
Yes, The Suicide Squad is currently available on Amazon Prime in the United States
Is The Suicide Squad on Disney Plus?
No, The Suicide Squad is not currently available on Disney+ in the United States